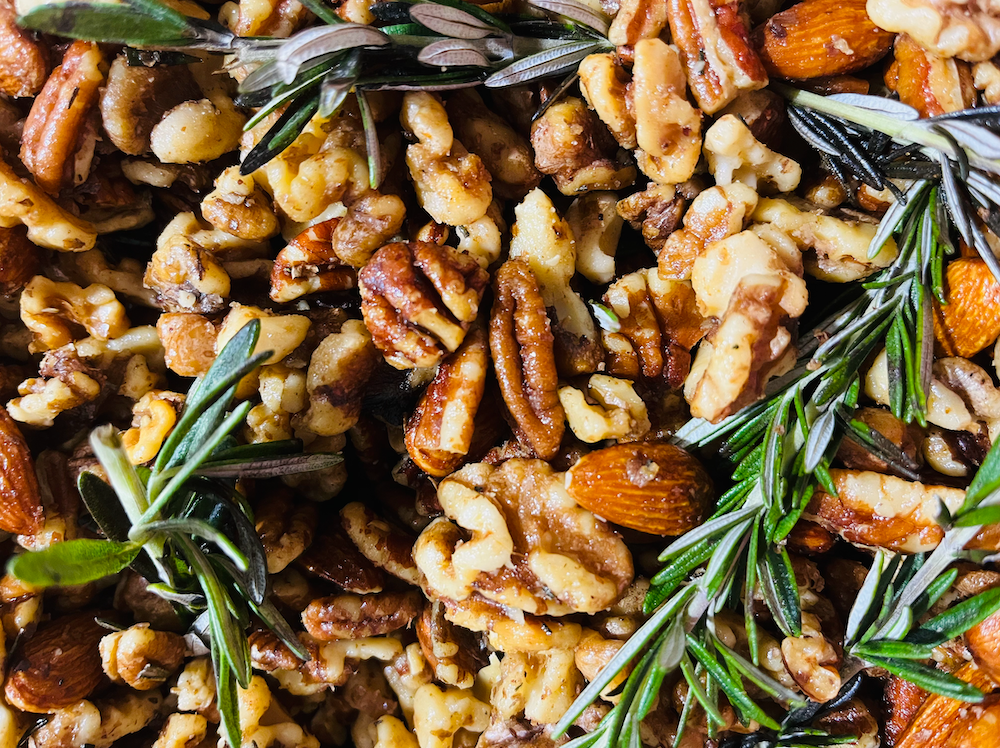 Tuscan Herb and Garlic Mixed Nuts
Ingredients
1.5 cups Tuscan Herb Infused Olive Oil 
6 tbsp Garlic Paste
1 bag Walnuts
1 bag Pecans
1 bag Almonds
2 tbsp Brown Sugar
Sea Salt
Sprig of Rosemary
Directions
Step 1
Pre-heat oven to 350 degrees. In a bowl, add Tuscan Herb Infused Olive Oil and garlic paste. Whisk to combine. 
Step 2
In a large bowl mix walnuts, pecans, and almonds until combined.
Step 3
Add the Tuscan Herb and garlic paste, from step 1, to the mixed nuts. Toss until evenly coated.
Step 4
On a baking sheet, evenly spread out the coated mixed nuts and sprinkle with brown sugar and sea salt.
Step 5
Place baking sheet in the 350 degree oven for 15 minutes or until golden brown. 
Step 6
Top with some freshly chopped Rosemary and serve when cool.