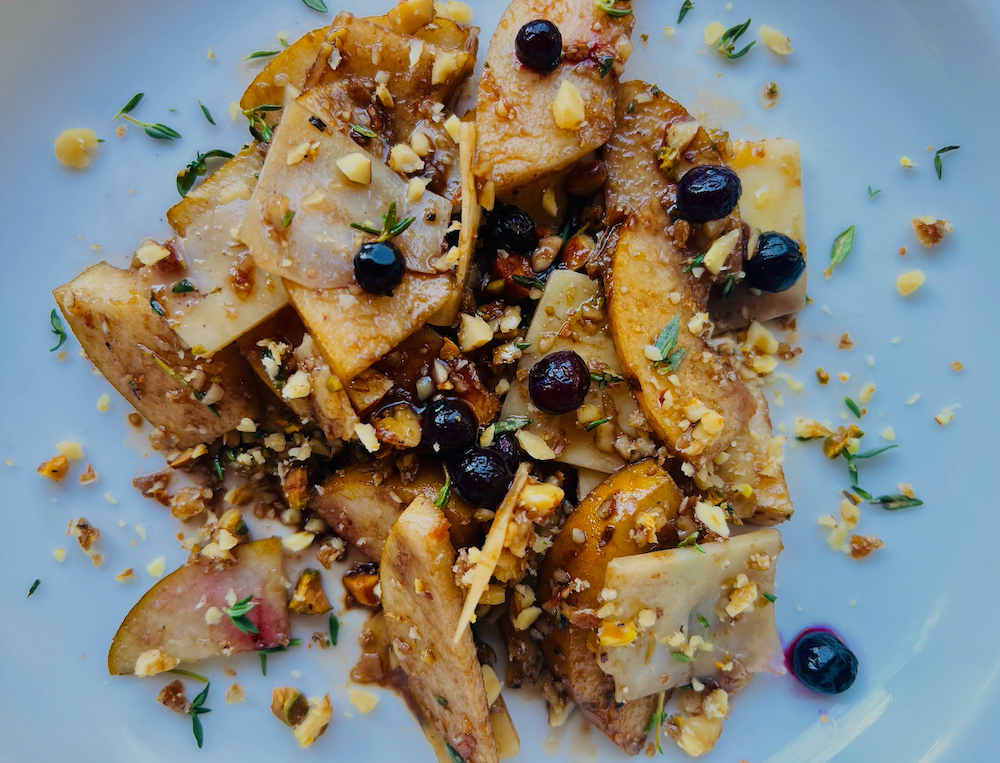 Vinegared Apples with Persimmon and White Cheddar
Ingredients
Directions
Step 1
Place the thinly sliced apples and persimmons on a large platter. 
Step 2
In a bowl whisk together the Apple Cider Vinegar, honey, and prepared horseradish. Drizzle over the apples and persimmons. Sprinkle with flaky sea salt and pepper.
Step 3
Toss the ingredients together, being gentle not to break the fruit. Season with more salt, pepper, honey, and vinegar as needed.
Step 4
Finish with grated horseradish and crumbled cheese over the fruit. Drizzle all over with Extra Virgin Olive Oil.